About us
We can help you find support available when you're bereaved or affected by a death.
Greater Manchester Bereavement Service is here for anyone who has been bereaved or affected by a death, no matter the cause of death or how long it's been. If you're grieving and need support, please give us a call or email. Our friendly bereavement practitioners are here to listen and help find the right support for you.
The service also has dedicated suicide bereavement practitioners to ensure that those bereaved or affected by suicide can speak to someone who will have a greater understanding of what they may be going through and help them access appropriate support.
You can find information about local bereavement services on the Find local support page.
The service also provides support for professionals or those seeking advice for others.
If you would like to speak to someone in person, you can call Greater Manchester Bereavement Service:
0161 983 0902
Monday to Friday, 9am to 5pm
(Except bank holidays)
Or, you can email gmicb-sal.gm.bs@nhs.net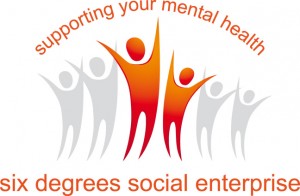 Six Degrees Social Enterprise have been commissioned by NHS Greater Manchester to run the Greater Manchester Bereavement Service.  Read feedback from people who have used the service on Care Opinion.
If you are in distress, please call Samaritans on 116 123 at no cost, any time of the day or night. Whatever you're going through, a Samaritan will face it with you.
Raise awareness of the GM Bereavement Service
If you would like leaflets to share to raise awareness about this service, please email us on gmicb-sal.gm.bs@nhs.net